Only a few short years ago this question never even came up. It couldn't have, simply because there was no option.
You see before the days of SIP trunks you had two choices - digital lines or analogue lines. Whichever you chose, and in whichever form they came (ISDN, PRI, BRI e.t.c.) you ended up with the same result - they had to be installed in your offices. This meant that your telephone system (PBX) equipment had to be installed on your premises (on-premise or 'on-prem') as well.

The rising popularity (and stability) of SIP trunks, which can be connected anywhere with an internet connection, means that we can be flexible with where we locate our phone system. If you are unsure of what a SIP trunk is then click here for a quick five minute read on the essentials.

So back to the question at hand, where to put your phone system? Let me go through the big 5 'W's for each option. At the end, I will summarise my recommendation and why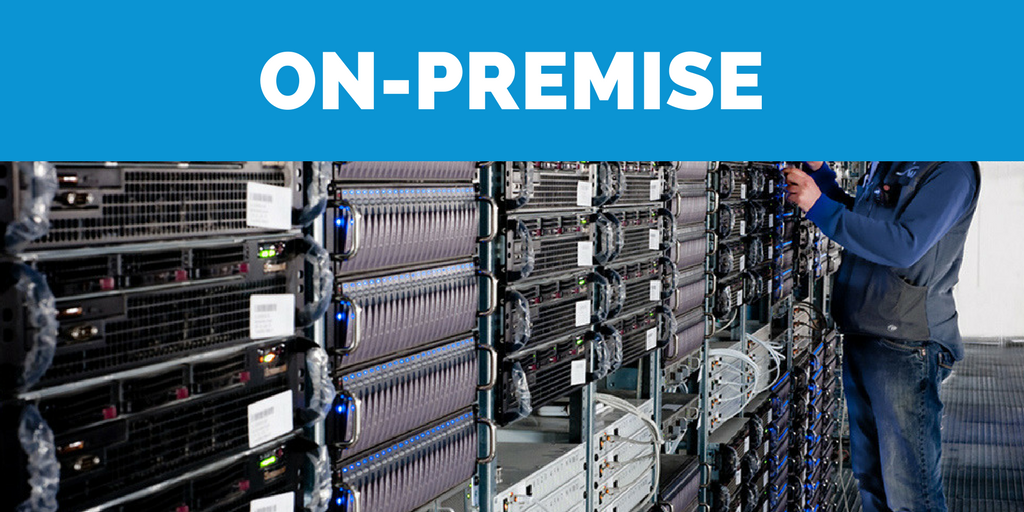 What - Installing your phone system within your premises, which is the traditional model and allows for connection to SIP trunks, digital and or analogue lines.
Where - Normally within your server or comms room, but with systems now being as small as a Raspberry Pi, they can often be installed anywhere within an office. This is especially useful for branches or smaller offices where there is often just a small comms cabinet or sometimes nothing more than a router.
When - The only time I would recommend remaining with an on-premise installation is if there are budget considerations and taking the PBX into the cloud is not viable. Examples of this are large institutions that already have a substantial number of analogue devices which would need replacing for a hosted or cloud deployment.
Why - Don't laugh but familiarity has a big part to play here. People often feel a lot more comfortable knowing that something they are investing money, time and effort in actually exists in their building physically. People like to see what they are getting for their money, and sometimes there is no escaping this. Don't get me wrong, often a good telephone handset makes the different here, and as long as they see something 'valuable' on their desk, they don't mind if the comms room no longer has a giant whirring box in it. Occasionally we propose solutions that are a hybrid, due to contract issues on the existing lines, but often even in these scenarios, the SIP savings outweigh the termination costs of an ISDN that is in a contract.
How - This is probably the easiest option to organise and deploy, as there are plenty of local and traditional suppliers and resellers that can supply and maintain on-premise equipment. It is in fact preferred bymany resellers as they have often built their businesses around a hardware selling model, which often involved a substantial outlay for the client at the beginning of the relationship. This is where the reseller often gets the bulk of their profit, hence why it is still the preferred option for many.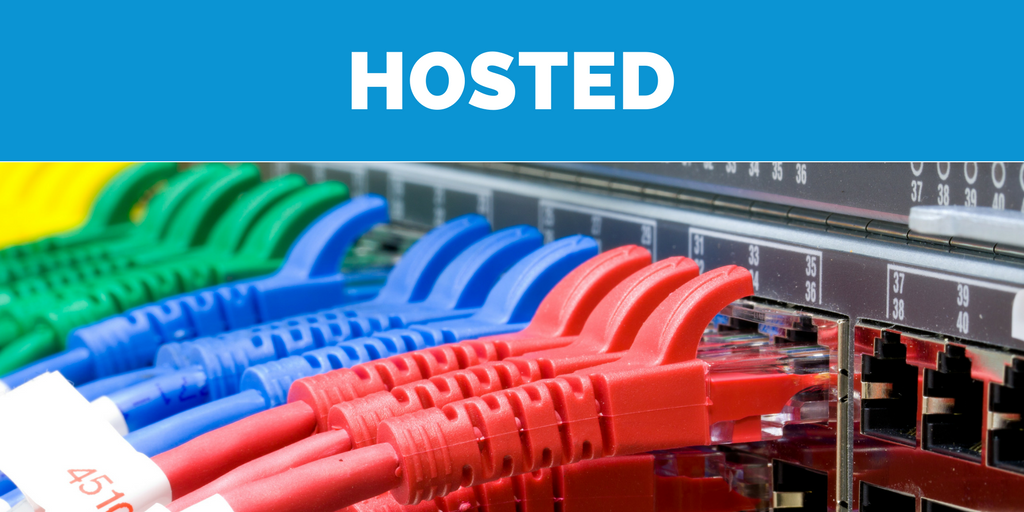 What - Installing your phone system in a data centre or a similar off-site secure environment.
Where - Our advice is always to host the PBX and associated equipment as close to its primary user base as possible. This keeps call quality and latency as premium as possible. So basically in a data centre as close to your head office as possible.
When - This is your best option if you have, or require, a physical telephone system or telephone equipment that isn't software based or cannot be visualised. Also if you have branch offices then hosting your PBX in a data centre ensures they can keep working if you have a problem with your headquarters.
Why - By moving it into a secure environment, you are hugely increasing the resilience and continuity options available to your business. Data centres are equipped with power redundancy, fail-over air conditioning and multiple internet connections - so they are ideally placed to ensure your equipment has the best chance possible of remaining on-line and connected.
How - This is probably the trickiest of the three options, as you will find not all data centres are willing to host your PBX equipment in their environment. This is especially true if you want to have PSTN lines installed there as well. It is not impossible though, and if you have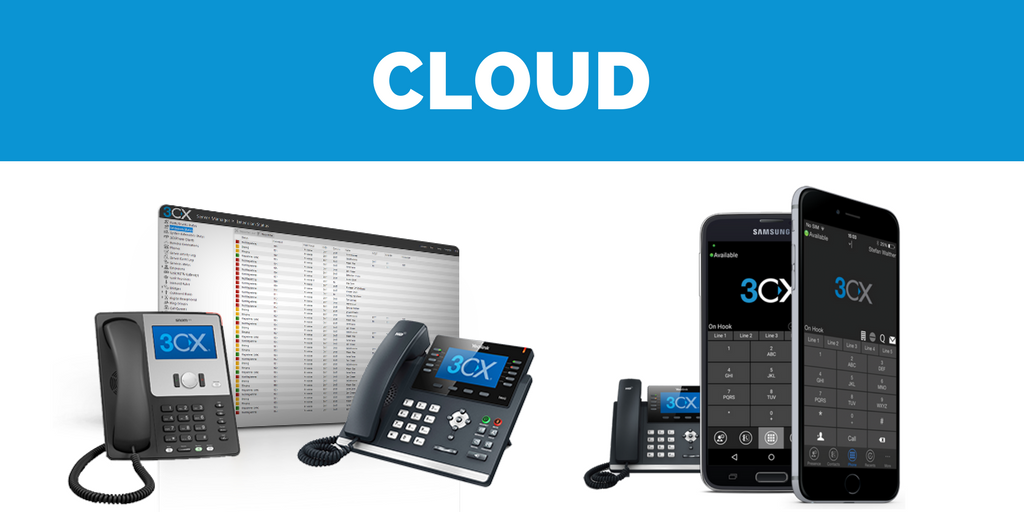 What - Installing your phone system in a virtual environment such as Amazon Web Services (AVS), Google Cloud Platform (GCP), OVH or other such providers.
Where - Wherever you would like! AWS and GCP have locations all around the world, so you can easily choose one nearest to your head office.
When - If you have a software-based PBX such as Asterisk, 3CX, Elastix or even particular flavours of Mitel or Avaya then you can enjoy very high levels of resilience and convenience by installing the PBX in the cloud
Why - Not only will the usual cloud-based benefits apply, but as your workforce moves more mobile and distributed, you will have a PBX configuration that can be as scalable and robust as possible. The cost savings here can be very significant as well, both upfront as a capital expenditure saving as well as lower ongoing operational costs.
How - Extremely easily. Either you can install the PBX in the cloud yourself, or work with a provider that can arrange it for you. Quite often you can demo and test in advance of making a major decision, something often not possible with an on-premise or hardware based PBX. So the risk here is minimal, and you can instead focus your time and effort on choosing the correct endpoint options (handsets, softphones, apps e.t.c) without having to worry about the cost and infrastructure needs of a traditional on-premise option.
Summary

Having read back my analysis, I think I have only just managed to remain impartial. Unsurprisingly I can confirm that 95% of the solutions I work on, assist in and recommend deploying are cloud based. Being honest it is the default 'base' on which we build solutions now, with us only rarely supporting an on-premise option. One option not analysed above is a hybrid solution. Depending on the PBX software chosen, you can sometimes opt to have the PBX located both on-prem and in the cloud, either in a failover or bridged mode of operation. Hybrid is a huge topic in itself though, often a specific one that requires direct consultancy to understand and recommend.
Cloud telephony is not only the future but also the present, so embrace it now and watch your costs shrink, while your features and productivity grow.

This post originally appeared on our blog at MOD Tech, which is an online school dedicated to increasing simplicity and transparency across the world of VoIP and Cloud Telephony. For a limited time, we are offering free access to our course on how to build a 3CX software based PBX yourself in just 30 minutes. Click here to get access.